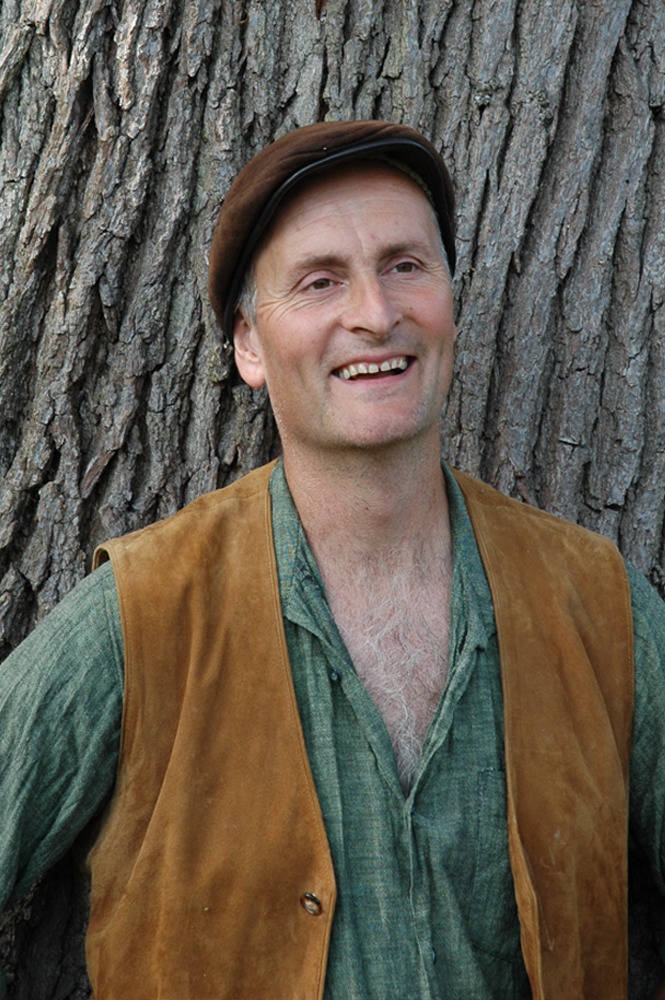 Ben Law has always had a passion for healthy, biodiverse farms and woodlands. He previously worked on a smallholding; growing fruit and vegetables and looking after livestock. Having gained an Advanced National Certificate in Agriculture, Ben became a shepherd and set up a conservation landscaping business, specialising in ponds and wild flower meadows. Woodlands were a natural progression and, after seeking out a few experienced coppice workers, he began work in the woods and in associated coppice crafts.
Ben endured a 10 year struggle to obtain planning permission to build a house in his own woods, made mainly out of materials from the woodland itself.
Ben's appearance on Channel 4's Grand Designs is the most watched in the series' history, is the host's and public's favourite episode and was one of the 25 programmes chosen to represent Channel 4's 25th anniversary. The show, and his Grand Design's Revisited episode, are repeated constantly in the UK and worldwide. Ben has also appeared on the BBC's Countryfile and The Green Team. In America, Ben has featured on The World's Greenest Homes, The World's Most Extreme Homes (HGTV) and Nightline (ABC), and various shows worldwide including Japan's El Mundo (the equivalent of their One Show).
Ben visited the Amazon in the late 1980s looking for positive solutions to deforestation and on his return set up and directed the charity, The Forest Management Foundation, working primarily with community forestry in Papua New Guinea. He has also worked for Oxfam as a permaculture consultant.
Ben was a founding member of the Forest Stewardship Council and has lived and worked at Prickly Nut Woods in West Sussex, UK, since 1991; training apprentices and running courses on sustainable woodland management, eco-building and permaculture design. He runs a specialist eco-building company, The Roundwood Timber Framing Company Limited.
Books & DVDs by Ben

Woodsman: Living in a wood in the 21st Century
This is the story of Ben Law, the woodsman. It takes us through the 20 years of his life in Prickly Nut Woods; coppicing, building and living. But this is also the tale of the wood itself, how it lives and breathes and how it has developed alongside Ben and his woodsman's life.
£14.99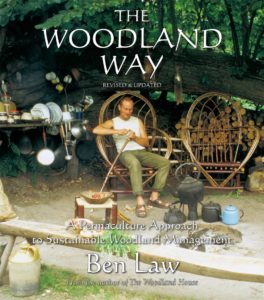 Through his personal experience, Ben Law clearly demonstrates how you can create biodiverse, healthy environments, yield a great variety of value added products, provide secure livelihoods for woodland workers and farmers, and benefit the local community.
£24.95
In 2003 Ben Law captivated the nation by building his woodland house on Channel 4's Grand Designs programme.
Full of stunning colour photographs, this is a visual guide to how Ben built his outstandingly beautiful home in the woods. It is also a practical manual and the story of a man realising a lifetime's dream to build one of the most sustainable and beautiful homes in Britain.
£16.95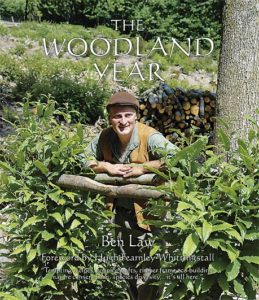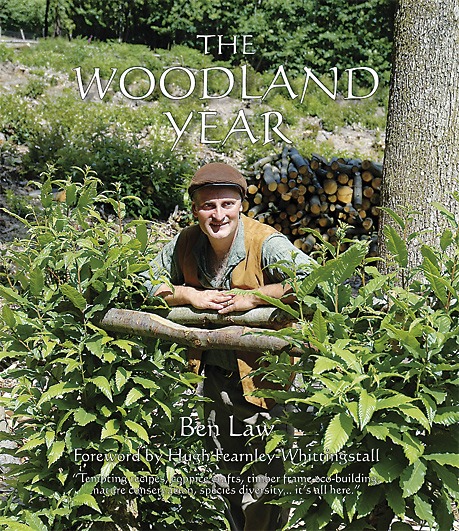 Packed with stunning colour photographs, The Woodland Year is an intimate month-by-month journey through Ben Law's yearly cycle of work, his naturally attuned lifestyle and his deep understanding of the wood in which he lives. Each month includes guest contributions from woodlanders in other parts of England and Wales.
£24.95
Filled with detailed colour photographs and drawings, this unique and practical 'how to' book,  is unquestionably a benchmark for sustainable building. Roundwood Timber Framing encourages communication between woodsmen, planners, architects and builders and helps to close the loop between environmental conservation, use of renewable local resources and the regeneration and evolution of traditional skills to create durable, ecological and beautiful buildings.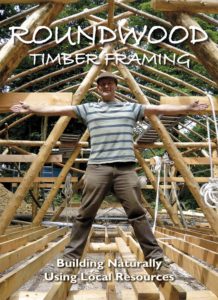 This DVD per­fectly accom­pa­nies the book of the same title. Ben presents the step-by-step design and build process for a locally sourced beau­ti­ful round­wood tim­ber framed build­ing, as well as show­ing other exam­ples of building projects includ­ing houses, a shop and a small out­house.
£19.95