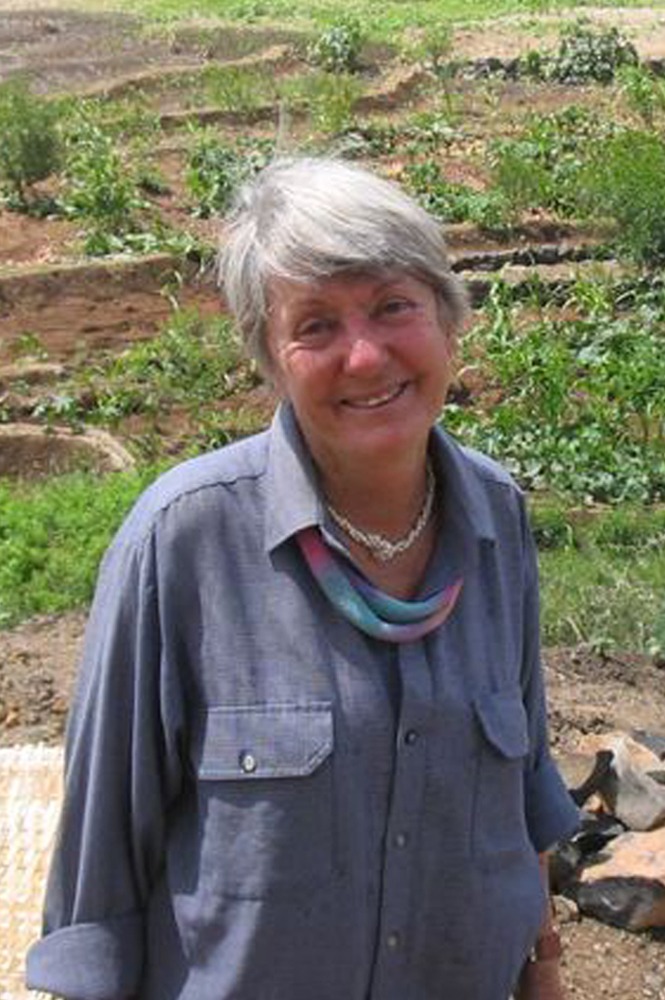 Rosemary (Rowe) Morrow is a dedicated teacher of permaculture who is motivated to work where people cannot easily access permaculture knowledge and skills. She has practiced and taught permaculture for 30+ years. Having taught in countries as diverse as Uganda, Somalia, Thailand and southern Europe she is convinced that training teachers and establishing permaculture is the most important thing to do for an uncertain future. She believes that education is empowerment and enables good decisions to be made.  She writes permaculture books and finds the new younger generation of permaculturists gifted and brilliant.
Books by Rosemary
A fully revised and updated edition containing a wealth of technical information for teaching permaculture design. It includes new findings in emerging disciplines such as regenerative agriculture. It is relevant to teachers and students of architecture, landscape design, as well as permaculture design and more. The reader is lead step by step through recommended course structure, providing a flexible approach which encourages the adaption of the materials for specific bioregional and cultural conditions. An invaluable friend to the experienced and novice teacher.
£19.95
Available in iBook and Kindle formats
A simple guide for living a more sustainable lifestyle, Earth User's Guide to Permaculture illustrates how to assess and design a permaculture garden of any size, whether you live in a small city apartment; a house with a garden; on acreage in the country; or anything between or beyond!
£19.95