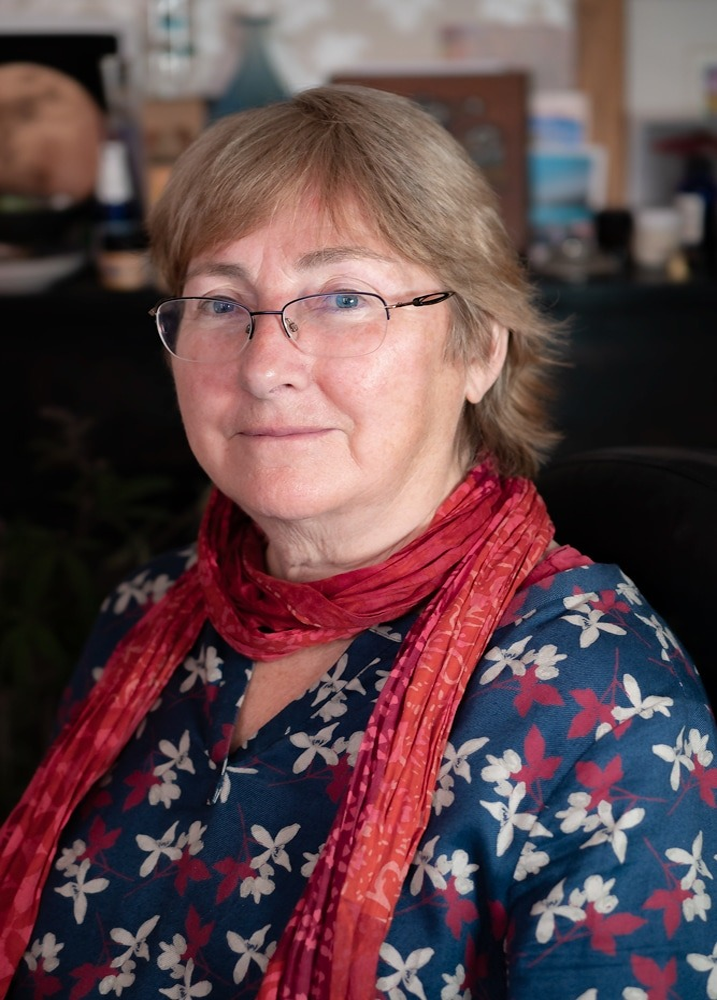 Anne Stobart is a medical herbalist and herb grower based in Devon, UK. Anne remembers an early interest in plants, and she was delighted to be given books about herbs when she was young. She went on to a career in teaching and management posts in adult, further and higher education in Merseyside and in Devon. Rather later in life, Anne trained as a medical herbalist and started a practice as a consultant medical herbalist in Devon. The training which Anne undertook formed the basis of the first professional herbal medicine practitioner course validated as a degree in the UK. The BSc (Hons) Herbal Medicine degree ran at Middlesex University in London, where Anne managed the programme for professional herbal practitioners until 2010.
Anne joined a permaculture design course at Dartington in Devon in the early 1990s and was inspired to cultivate more herbs for use in her clinical practice. She grew many herbs in the cottage garden and on the allotment. Anne and her partner wanted to grow more of their own plant supplies, and purchased Holt Wood in 2004. They have since transformed it from a redundant conifer plantation into a thriving medicinal forest garden. The Holt Wood project is based on a permaculture design and focuses on sustainable cultivation and harvest of medicinal trees and shrubs.
As well as running courses based on the medicinal forest garden, Anne is a founding member of the Medicinal Forest Garden Trust. She is a member of the advisory board for the Journal of Herbal Medicine, and is an Honorary University Fellow at the University of Exeter, UK. Anne also has expertise in researching the history of herbal medicine, having completed her doctoral thesis in 2009, published as Household Medicine in Seventeenth-Century England, (Bloomsbury Academic, 2016). She has also published research articles on historical recipes and the history of herbal medicine, and has a continuing interest in research into agroforestry and permaculture related to herbal medicine.
https://medicinalforestgardentrust.thinkific.com
https://annestobart.substack.com
Book from Anne
An extensive handbook with practical information on growing, harvesting and using medicinal trees and shrubs sustainably in a temperate climate, whether for self-sufficiency or profit. Author, Anne Stobart draws on her direct experience of creating a medicinal forest garden in the UK to provide supplies for herbal medicine in practice. She provides advice on the design of new planting projects which can meet the needs of different users from small gardens to smallholdings and agroforestry. Also available as an eBook via iBooks and Kindle.
What are the amazing healing effects of trees and shrubs? 
Anne Stobart draws on her direct experience as a medical herbalist, and shares how to recognise useful trees and shrubs and then harvest and create a range of herbal supplies, from fir needles to jujube fruits.
Anne includes profiles of 80 trees and shrubs suited to temperate climates with recommendations on their uses. 
Ideal for foragers, gardeners and growers, walkers and wilderness lovers, agroforesters and forest schoolers, and anyone interested in herbal medicine.