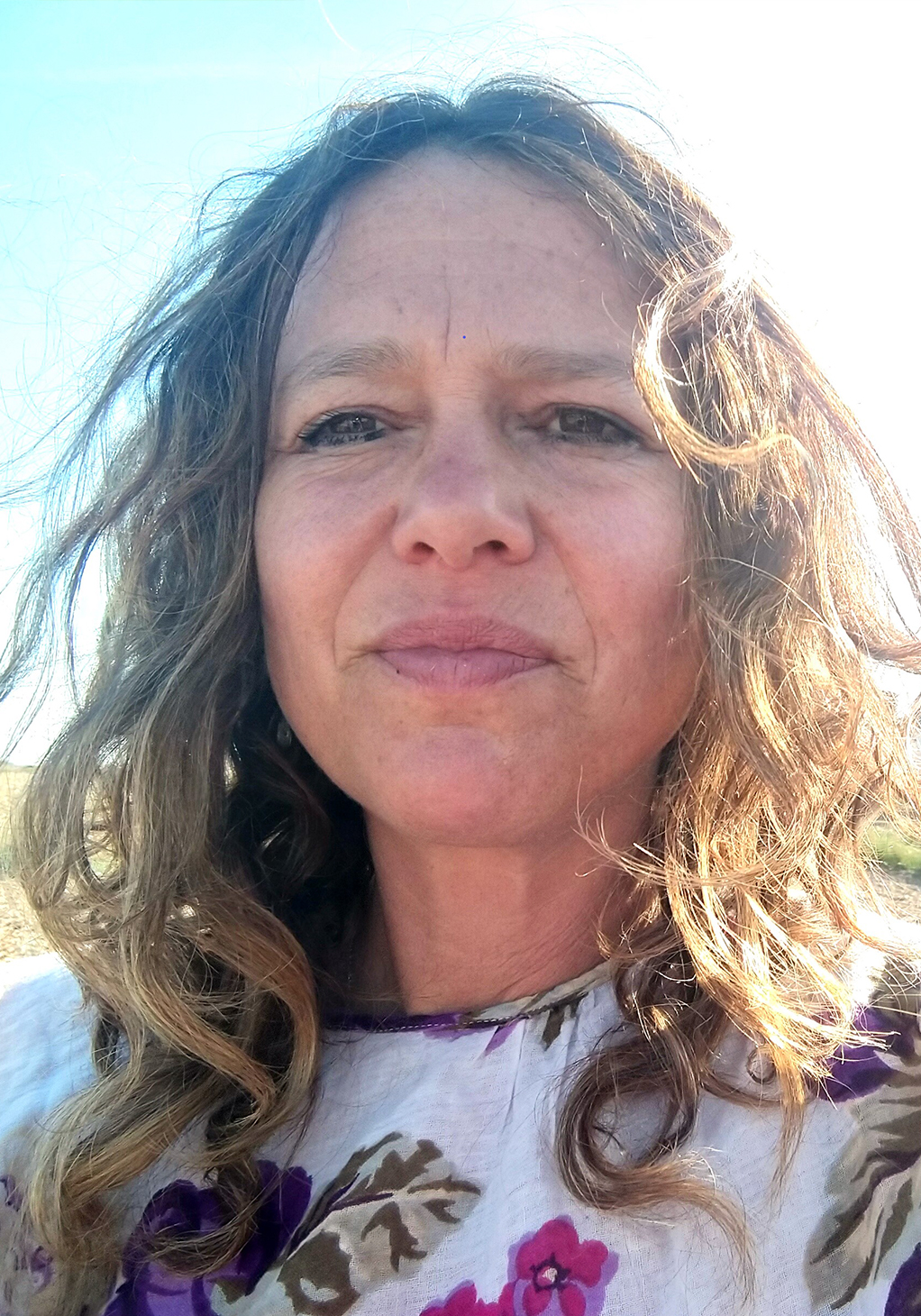 Anna Locke was brought up in cities, and her journey into a deep love of plants began with a herbal medicine degree. She became fascinated by all of the plant names and the huge body of knowledge about their uses. She was enchanted by the Doctrine of Signatures, by all the poetry, folklore and beliefs about our plants. In 2000 she trained in gardening. Anna spent many years working as a community gardener in North London, designing gardens, planting fruit trees and teaching about many aspects of food growing. Since achieving the Permaculture Teacher's Diploma in 2016, she runs workshops in person and online and helps develop a variety of local projects, such as restoring meadows and strengthening food networks.
She increasingly sees the significance of the home garden and community garden within the bigger picture of local food, forming part of a more updated and relevant way to organise food generally. Whilst on her private and community gardening journey, Anna has concluded, and firmly believes, that planting a forager's garden at home is about the easiest and most enjoyable way to grow food. She hopes you will agree.
"Anna Locke gives us a fascinating and refreshing insight into a world where food growing at home imitates multi-layered communities of Nature. Here foraging is not simply about reaping wild food from the countryside but bringing a bit of the countryside into your garden. This is an engaging and encouraging read, full of experience, information and advice which makes us look at gardening in a different and rewarding way."
Fergus Garrett, CEO and Head Gardener, Great Dixter House and Gardens.
Books by Anna
Anna's The Forager's Garden shows you one of the easiest and most enjoyable ways to grow and harvest food while creating a beautiful and harmonious garden for wildlife and health.