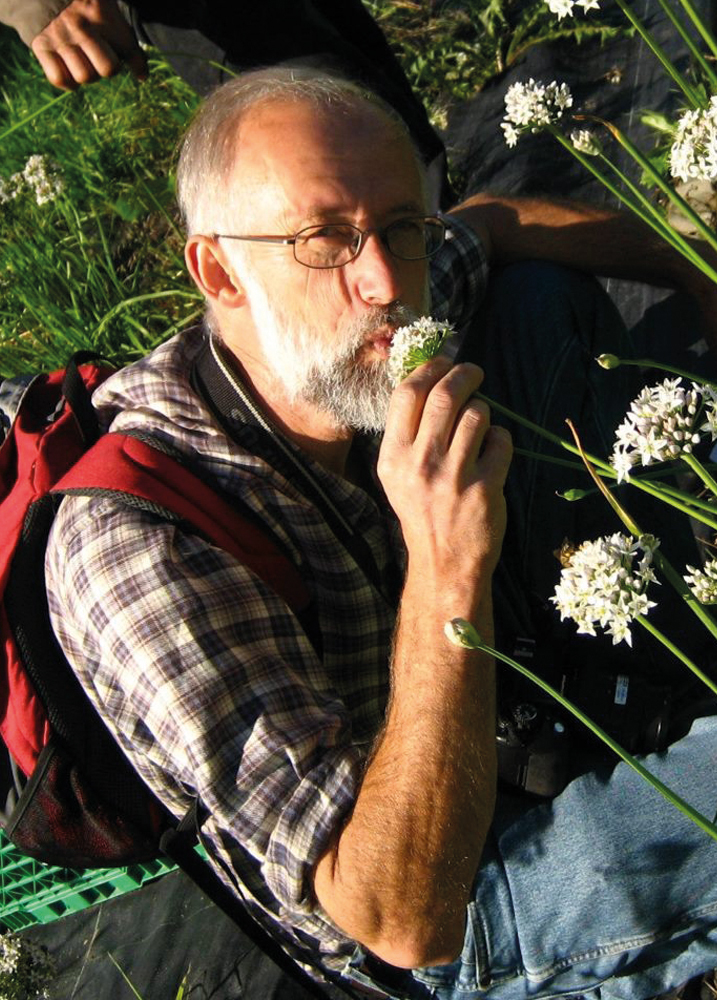 Stephen Barstow has devoted 30 years to trialling the world's perennial vegetables.
It is unlikely that anyone anywhere has tried as many different species of edible plants – just witness his salad comprising 538 varieties in 2003 – earning him the title of 'Extreme Salad Man'!
Stephen grew interested in green issues whilst studying in Norwich. He began eating whole-foods baking bread and learning the names of birds and plants. He became vegetarian when studying in Edinburgh and began a vegetable patch at his landlords flat. He was even sold with the building to the new owner as a lodger/gardener. In 1981 Stephen moved to Norway for work and found vegetarianism was only a small underground movement and that supermarkets stocked little vegetables. To survive they grew their own, and now Stephen has a garden that takes over two days to tour and 2,000 or so edibles, each with their own ethnobotanical story to tell.
Books by Stephen
An inspirational journey through all the continents. The reader is introduced to wild foraging traditions from the Maori of New Zealand, the Sherpas of the Himalayas and wild mountain vegetables in Japan and Korea.
An entertaining read for anyone interested in both traditional vegetable and ornamental gardeners, as well as permaculture, forest gardening, foraging and ethnobotany.