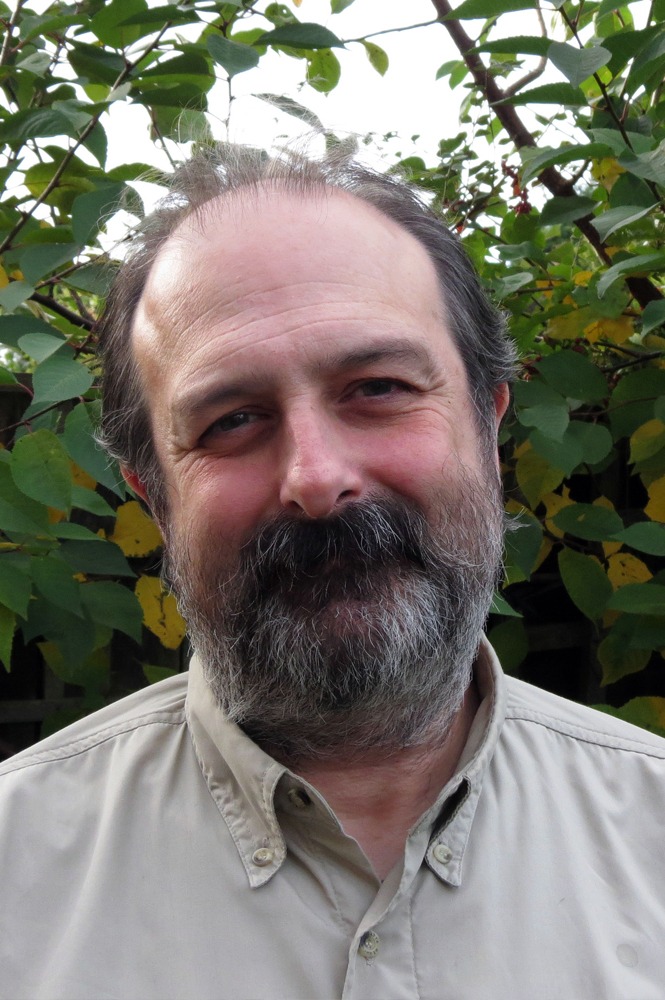 Michael Guerra is a design engineer and sustainability consultant. Projects he has worked on include train, eco-house and railway station design, as well as working with Dr Ken Yeang on Building Integrated Food Production. He is currently engaged in a major green transport project which will allow overnight trains to run from London into Europe, paving the way for a more sustainable alternative to aviation travel.
Michael is also a permaculture designer, specialising in small urban designs, and is author of the bestselling book The Edible Container Garden published by Octopus.
Most importantly, Michael is a husband to Julia and father to Xavier, Alejandro and Joaquin, with whom he shares a very compact house and edible garden which has been sought out by people from more than a dozen countries. Michael spends his few free moments worrying about the future his sons will inherit whilst listening to them playing music (beautifully). Before reaching this point in his life Michael benefited from the experience of 26 different jobs (and between bouts of further education), leaving him with a 'jack of all trades', self-reliant approach to life with an openness to ideas which he hopes the reader will adopt. His mother worried that his listless approach to employment would mean that he would amount to nothing, but he is much happier for not following a direct course from cradle to grave in some grey office, as life is a journey, not a destination.
Books by Michael
Compact Living: how to design small interior spaces opens our eyes to the possibilities of living a compact and low impact urban life. It is about learning how to live happily with less clutter, and to embrace the joys in life.
Full of practical design solutions for small spaces, ideally suited to the compact urban dwellings, with each chapter providing useful, basic tools for organising an entire house and garden. Ideal for the downsizer or for someone who wants to live more simply with less debt.