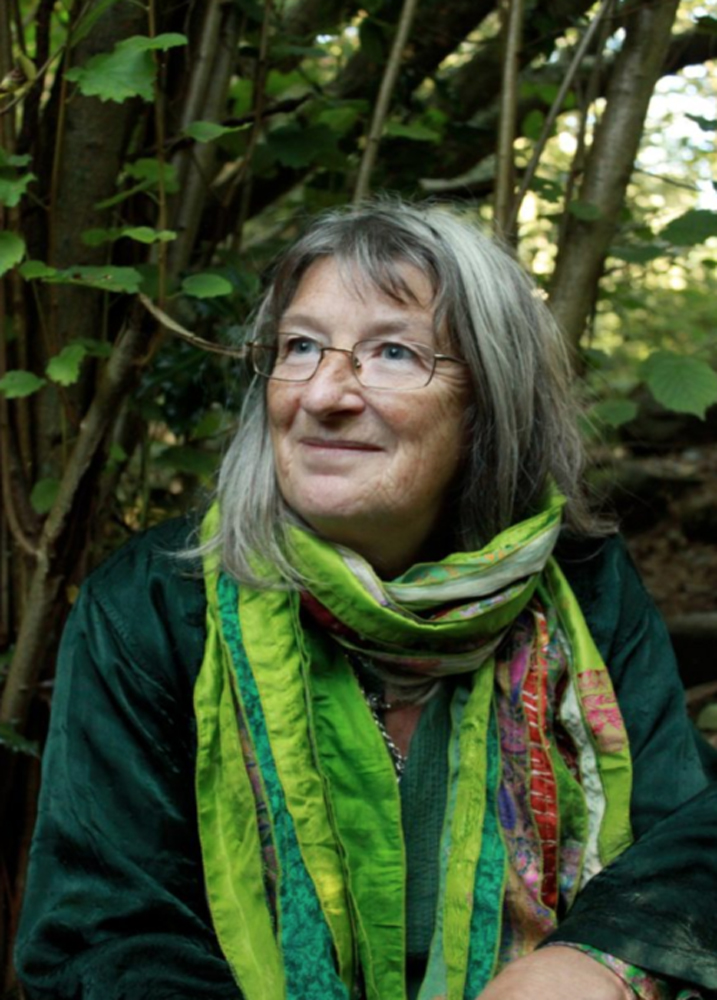 Glennie Kindred is the author of twelve books on Earth wisdom, native plants and trees and celebrating the Earth's cycles, including Earth Wisdom (Hay House), A Hedgerow Cookbook (Wooden Books) and The Sacred Tree (self published).
She is a highly respected teacher and much loved expert on natural lore and Earth traditions. She has a strong and committed following and is renowned for her ability to enthuse people with joy, love and wonder for the Earth, for creating simple heart-felt ceremony and the power we collectively have to bring about change, both for ourselves and for the Earth.
She enjoys sharing her insights and teachings through a wide selection of popular workshops and talks, encouraging and inspiring us to create relationship with the natural world around us, especially with our native trees and plants.
She is passionate about creating beneficial change, the power of loving awareness and the new opportunities and possibilities that the holistic perspective brings to the future.
She lives in Derbyshire where she enjoys her local community, transition town group, her garden, many creative projects, kitchen medicine, walking the land, traveling, festivals and her friends and family. She has three children, May, Coral and Jerry and a granddaughter, Evie Rose.
Books by Glennie
Take an intimate and profoundly connecting walk with thirteen of our native trees.
Glennie leads us into their worlds and opens our hearts to their wonders, their qualities and their potential to heal.
This is a book about relationships and inter-relationships: Our relationship with the trees, their relationships with each other and with the natural world around them, and the flow of our communal relationship, past and present, which affects us all as the web of life on Earth.
An uplifting and inspiring book for anyone seeking to celebrate and honour changing rhythms and seasons of the Earth and her cycles.
Exploring the eight Celtic festivals, Glennie encourages celebrations with family and friends, to participate in nature and connect with it.
Learn how to create sacred spaces, celebrations for children, crafts, sweat lodges, labyrinths and much more, helping connect to the moment, Earth and each other.
In this beautifully illustrated book, Glennie Kindred inspires us to celebrate the bounties of our wild native plants and find a richer relationship with the natural world around us.
Learn how to grown and manage edible and medicinal plants from the garden and the wild edges, with foraging tips and recipes for delicious foods and medicines.
By letting the wild plants into our lives, we reconnect with our local environment. She explores many ways to mark and celebrate the seasons, especially outside on the land, which support our ability to adapt and grow for the benefit of the Earth and ourselves.
This is a practical, optimistic and inspirational treasure trove for a more creative, integrated, self-reliant future.
Available in iBook and Kindle formats