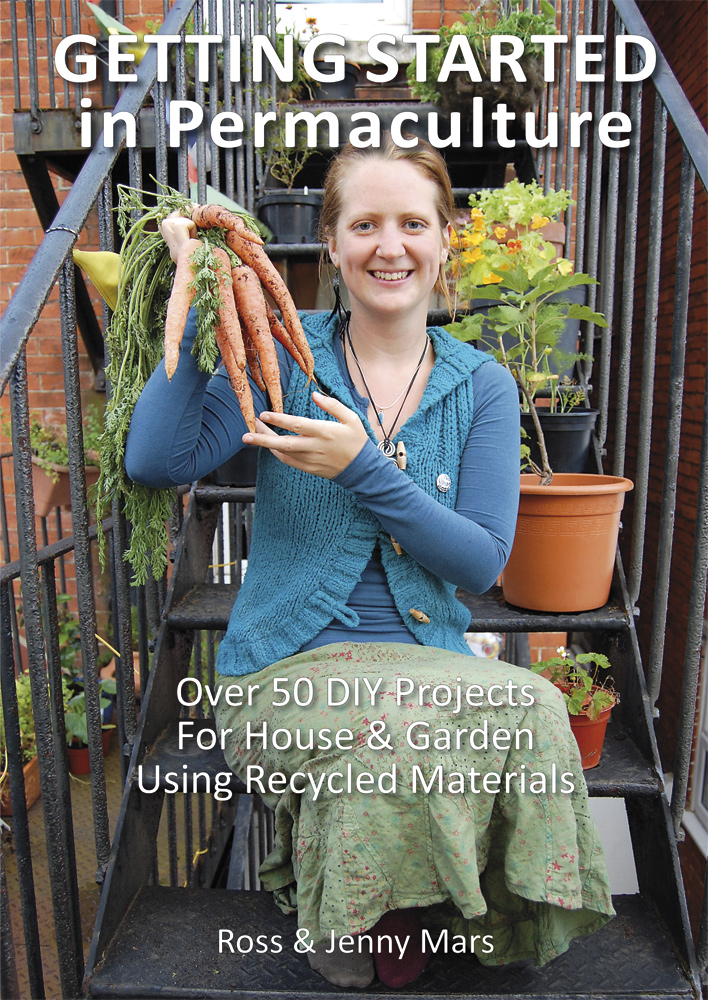 What can you and your family practically do about climate change? Knowing where and how to start can seem daunting, but this book shows you how to take those first steps … that the ability to make a difference is indeed 'in your own hands'.
Getting Started in Permaculture by Ross and Jenny Mars features over 50 DIY projects for the house and garden using recycled materials. A practical introduction, it is an ideal path into the subject of permaculture for the new and curious, and a useful education resource all in one book.
Getting Started in Permaculture is based on a real life development. It shows the step-by-step procedures for making herb fertilisers, compost, organic sprays for pest control and many more things that you can apply to your own home and garden. The book discusses how to reuse your soft drink bottles, waste paper and tyres in a number of useful projects such as making ponds, fruit fly traps, retaining walls and solar stills. Each subject includes a permaculture perspective which explains some of the basic principles of permaculture design and the reasons for applying them. All the projects have been in use for many years on the authors' smallholding, which was developed from a barren field into a thriving, diverse food producing area with multiple ecosystems and functions.
Permaculture is based on the ethics of caring for people and our planet. It is about growing your own healthy food, being resourceful and environmentally responsible. Permaculture concepts and ideas can be applied successfully in small urban spaces or larger rural and farming properties – Getting Started in Permaculture proves this, and will inspire you to have a go!
"This deceptively compact little volume is chock full of practical activities aimed at increasing self-reliance and reducing our ecological footprints. This approach encourages 'learning by doing', making this a potentially useful resource for schools or community gardening projects."
Graham Burnett, author and illustrator of Permaculture: A Beginners Guide
Avail­able on iPad, iPhone, PDF, Kin­dle and more for 
Published: 2nd edition published 2007
Format: EPUB (iPad, Nook, Kobo, Sony reader etc), MOBIPOCKET (Amazon Kindle, Palm etc), and PDF